Has your fantasy league become stale? Bored of drafts where everyone is just going down the rankings and taking the player at the top of the list? Ready for some more strategy? Check out the fastest growing fantasy football format, Contract Leagues (AKA Salary Cap Leagues).
What is a Contract League?
A Contract league is similar to keeper or dynasty formats that allow you to keep players for multiple seasons.  Each team is allocated a number of contracts to give to players.  Contracts are 2,3, or 4 years long.  Once a contract expires, the player goes back into the draft pool.  A player's initial salary is determined in the auction draft where teams bid against each other to acquire a player.  Additionally, teams must stay under the salary cap when acquiring new players or making trades.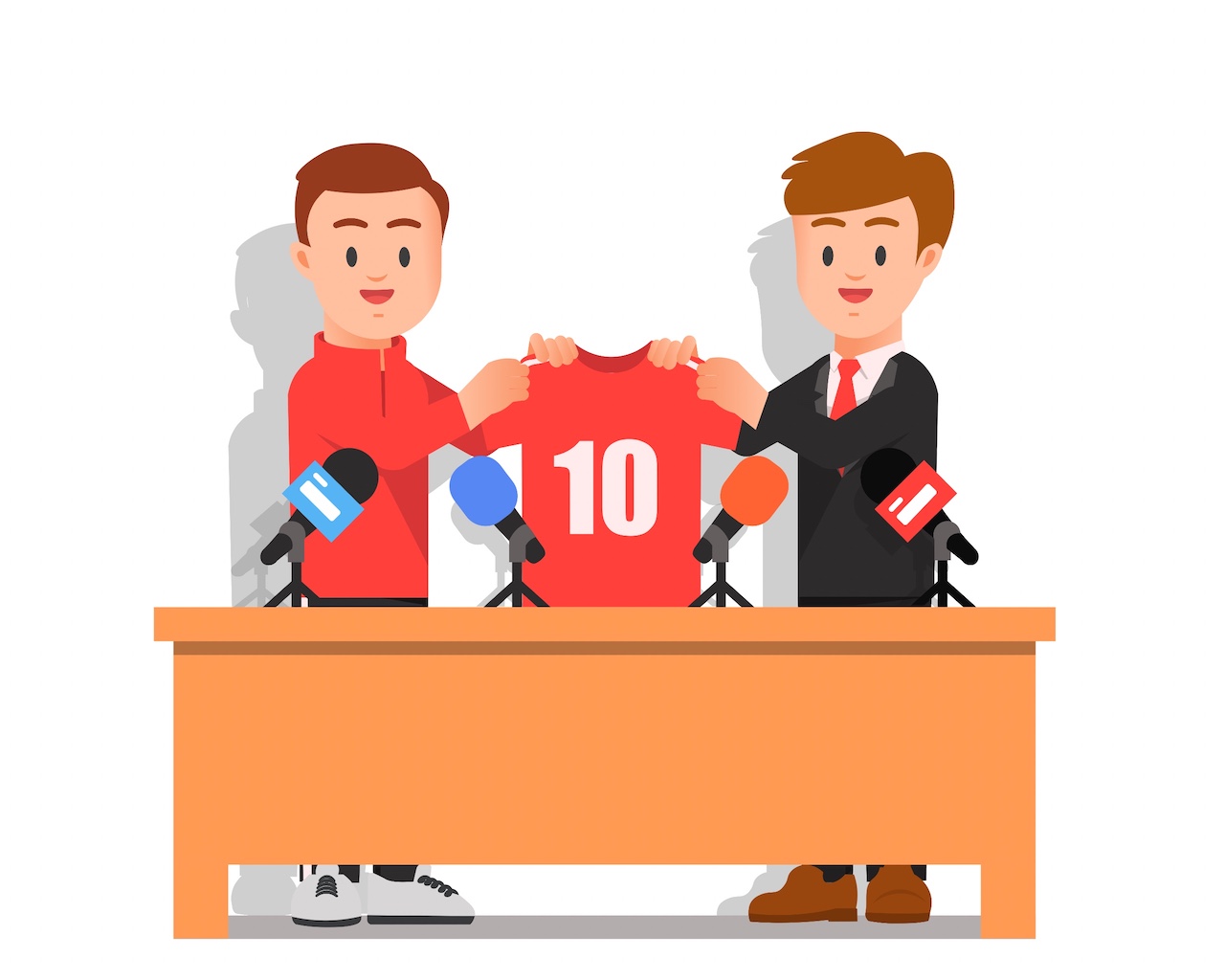 Contract leagues are exploding in popularity in recent years due to the increased engagement and strategy they provide.
Is this different than a Salary Cap League?
No!  Salary Cap and Contract Leagues are the same thing.  We chose to call them "Contract Leagues" to avoid confusion with the popular daily fantasy games that also use a Salary Cap format.
Contract League Benefits
Many Strategies: Everyone is chasing trophies, but there's more than one way to build your dynasty. Your team could be in a rebuilding phase, and so while you are still wanting to win games, you might put a premium on trading for future draft picks. On the other hand, a team might feel like they have a Championship window that is closing and want to make some moves to put forth the best roster NOW at the expense of what is best long term.
No Offseason: Standard leagues are dormant from January-August. In contract leagues you are conducting trades in the offseason, signing franchise tags, scouting rookies, and staying connected with your league mates in the league chat.
Immersive Experience: In Standard leagues everyone follows the rankings and has the same simple strategy. At the end of the season, you throw all of the decisions away and start over. Dynasty is much more immersive. You have a relationship to the player because you might have drafted him as a rookie before he eventually turned into the league MVP. You might despise another player because one of your rivals has been beating you up with him for a few years. There are many more levers and switches that you can engage with to build the best roster.
Always Engaging: Even owners who have been knocked out of playoff contention are still involved. They are likely going to be looking to trade a player that is on the final year of a contract in return for a rookie draft pick or an up and coming player with multiple years remaining.
No stale rosters: Unlike basic dynasty leagues, players will become available again after their contract runs out.
Drafts
Drafts are more interesting in a Contract league. Contract leagues have two drafts: the rookie draft and the auction draft. These can be two separate events or be done back to back as part of a single draft event.
In year 1 your league will have a normal auction draft that includes all the rookies and veterans alike. You will have a salary cap that you will need to stay under when deciding how much to bid up individual players. The winning bid for a player becomes that player's salary. After the draft you will have until the season kicks off to give players contracts.
In year 2 there will be a rookie draft that is a linear draft, not an auction, with the order being determined by the final standings in year 1. The salaries for these rookies are determined by a rookie wage scale and are automatically assigned a set number of contract years.
After the rookie draft you will have an auction draft which has all available players, including rookies not taken in the rookie draft, and players who's contract has expired.
Trades
Trading is an area where Contract leagues really shine.  In standard leagues trading can be difficult since everyone has the same basic strategy.  Contract leagues have multiple strategies and different teams will have different needs depending on their current situation.  The player's contract goes with the player when they are traded which adds additional factors to the trade.  Do I need cap space?  Am I rebuilding?  Is my championship window closing?  Do I value future rookie draft picks more than a player who has a contract expiring after this year?  Do I want a stud for 1 year or a rising star for 3?  With additional variables, it is much more interesting and viable to make deals with your league mates.
Where to play?
Selecting the best site for hosting your Contract league is going to play a big role in the success of your league.  Your league mates aren't going to be impressed if you force them onto an outdated site that is tedious to use.  Your are going to want to make sure that the site has a modern mobile app for managing all the strategy and decisions that an owner has available to them in a Contract league.  You also don't want to have to manually keep up with data for your league outside of the app, because it causes league mates to be uncertain in what they can and can't do.
Here's why League Tycoon is the answer.
League Tycoon is the only site that offers a Contract League option that manages all aspects for you.  Commissioners running contract leagues on other sites are forced to maintain spreadsheets and manually perform all of the standard operations of a contract league.
League Tycoon was built specifically for Contract Leagues and is designed with new players in mind.
League Tycoon provides a state-of-the-art mobile app that allows your league mates to easily keep up with their teams.  Your league is open 365 days a year with no down months for maintenance.  Modern design with all of the advanced features required for a Contract league.
Integrated league chat
Hall of Fame - One of the fun aspects of Dynasty is keeping a history of your league.  Top scores of all time, trophy leaders, etc.
Regular updates and improvements
Fast customer support
Finding a League
So, you just realized that you NEED to play in a Contract league, but you don't have enough team owners.  That's not a problem.  There are two great places where you can recruit owners for your new league r/findaleague & r/DynastyFF.
Official Rules
Looking for the official rules?  Head over to our How To Play section to get into the nitty gritty.
Over there you will find detailed information for additional features like contract extensions, franchise tags, practice squad, and more.