Gambit fantasy football leagues allow you to put your in depth fantasy knowledge to use! Gambit leagues are played like your traditional fantasy football league, but with one big difference. Coaches. Each coach brings a different scheme to a team which facilitates different strategies. In the first round of your draft everyone will select their coach for the season. The remaining rounds of your draft are the same as a traditional draft.
Once a coach is drafted, he is off the board and cannot be selected by another team. We've included a FAQ at the bottom of this page.
Ranked fantasy football requires a format that has a high strategy & skill ceiling. This makes Gambit leagues a perfect fit to be the first format in Ranked play. Check out our ranking system here.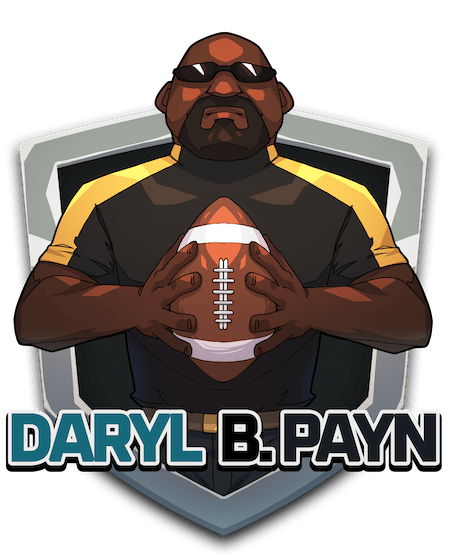 Smashmouth
RBs score 1.5X the points. ALL players on your team score .5 PPR instead of 1 PPR.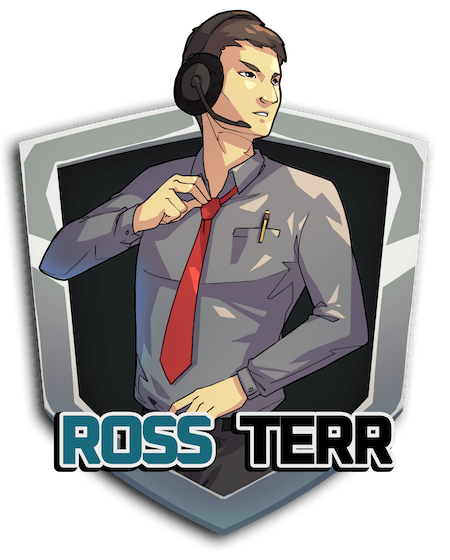 Team Captain
Select a Team Captain. The Captain and ALL players that you start from their NFL team receive 1.25X the points. (includes DST)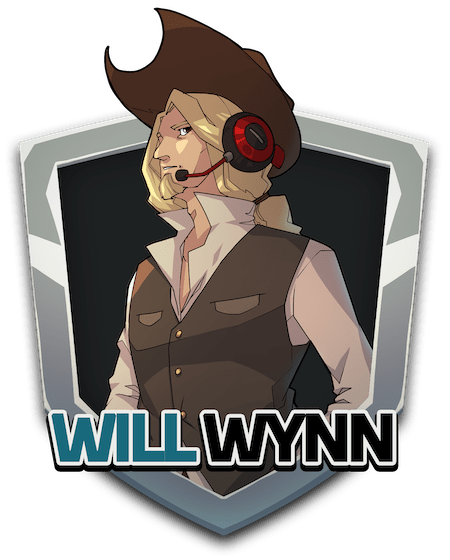 Spread
QBs, WRs, TEs score 1.2X the points. RBs score 15% less points.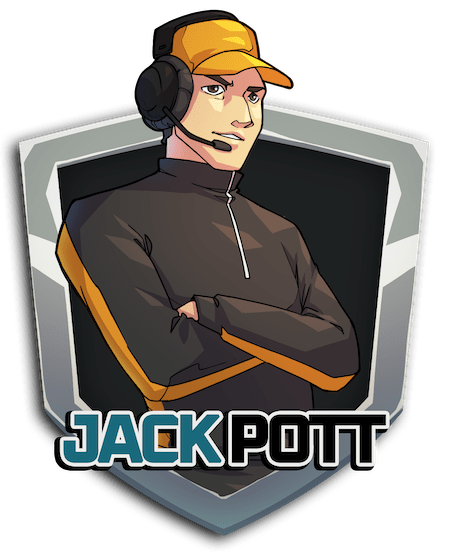 MVP
Choose a starter each week to get 1.7X the points.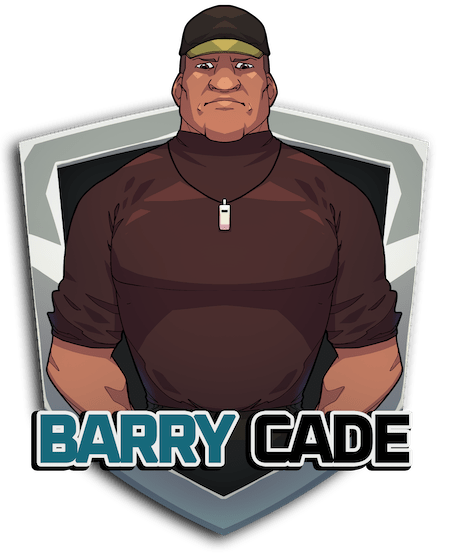 DST Wins Championships
Sacks, Interceptions, & Fumble Recoveries are worth 4 points. DST Points Allowed and Yards Allowed are reduced by 50%.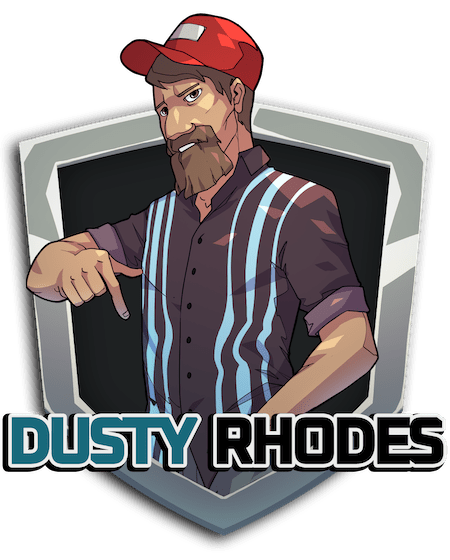 Wishbone
Extra roster slot: 1 extra starting RB slot. ALL RBs score 1.25X the points for rushing yards.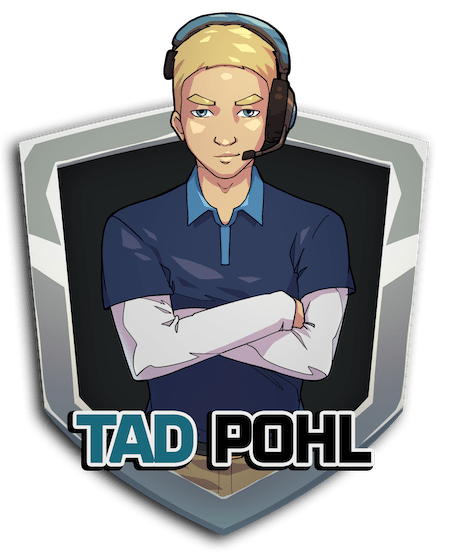 Rookie of the Year
Extra roster slot: 1 extra starting SFLEX spot for rookies only.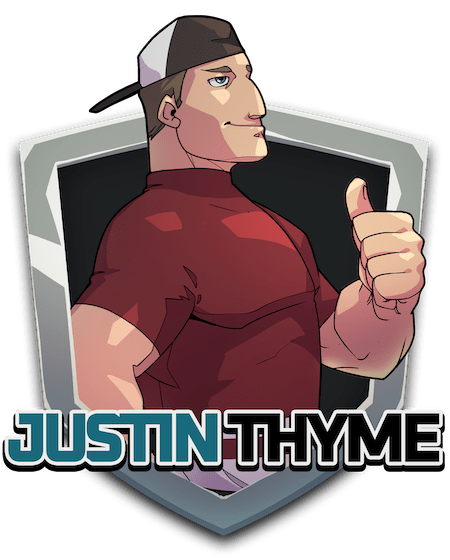 Hurry Up
ALL players receive 1.5 PPR instead of 1 PPR.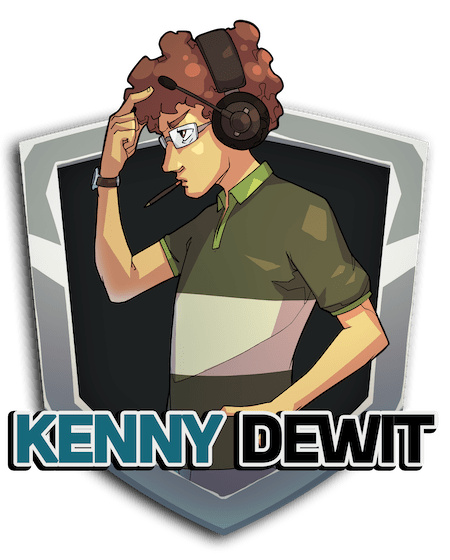 Sleeper
Extra roster slot – 1 extra starting FLEX slot where you can only start a player owned in less than 30% of leagues. They score 1.5X the points.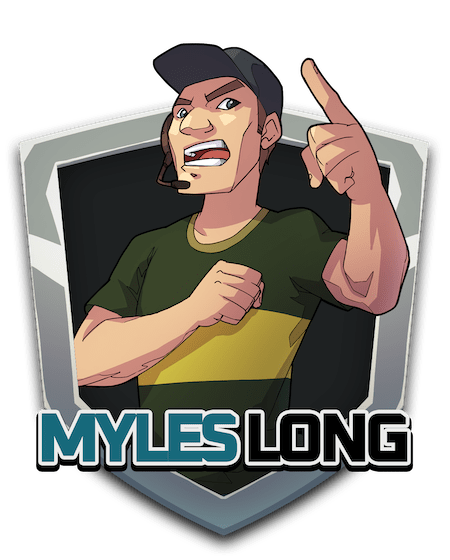 Going Deep
Extra roster slot: 1 extra starting WR slot. ALL WRs score 1.75X the points. ALL WRs receive 0 PPR instead of 1 PPR.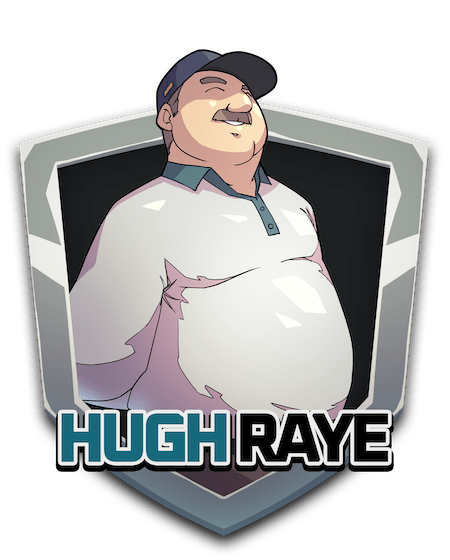 Celebration Dance
ALL touchdowns, including passing and DST TDs are 8 points.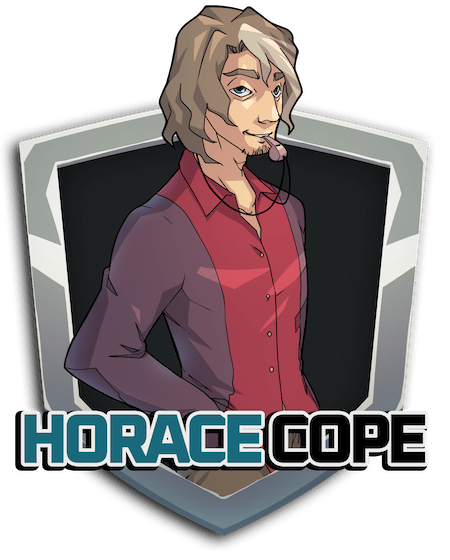 Stars & Scrubs
RB1, WR1 Slots score 1.5X the points. RB2 & WR2 Slots score 15% less points.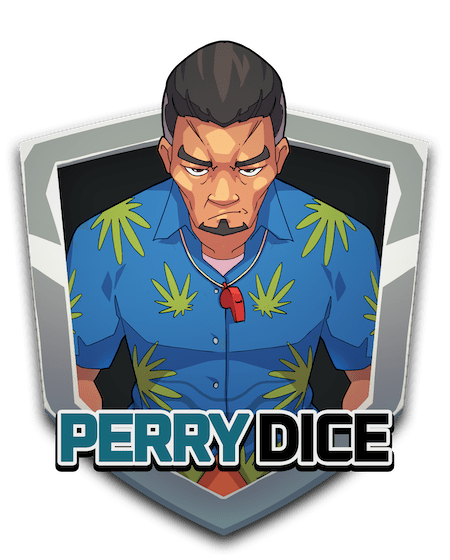 Dual Threat
Extra roster slot: 1 extra starting QB slot. This slot receives 2X the points from Rush Yards & Rush TDs. ALL RBs score 40% less points.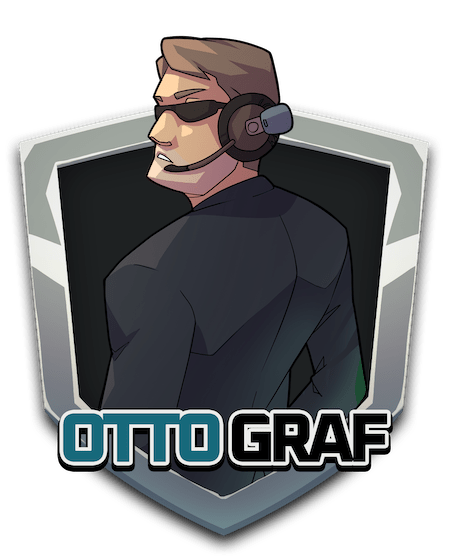 All Star Team
Your team scores 1.15X the points as long as you don't own more than 1 player from the same NFL team.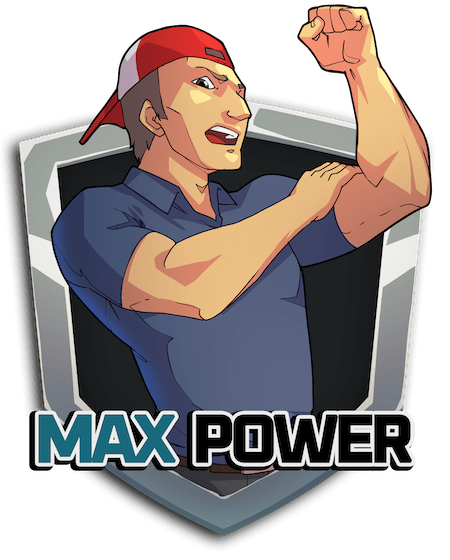 TE Premium
Extra roster slot: 1 extra starting TE slot. The TE in this slot gets 2 PPR instead of 1 PPR.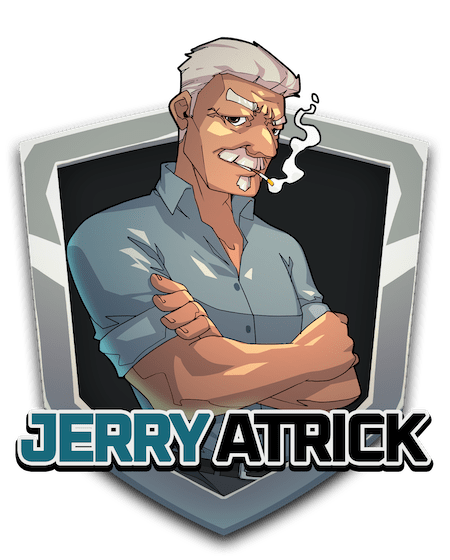 Veteran Squad
Players on your team that are playing in at least their 7th NFL season score 1.25X the points.
Draft
You've done a snake draft before, right!? The only difference here is the 1st round. In round 1 you can only draft a coach, after that it's business as usual. This means that the person who picks the last coach at the end of round 1, will pick the first player at the beginning of round 2.
We know what you're thinking. Some of these coaches can be hard to keep up with during the draft!
Don't worry, we've got you covered.
The following coaches have players highlighted on the draft board:
Rookie of the Year
Team Captain
All Star Team
Veteran Squad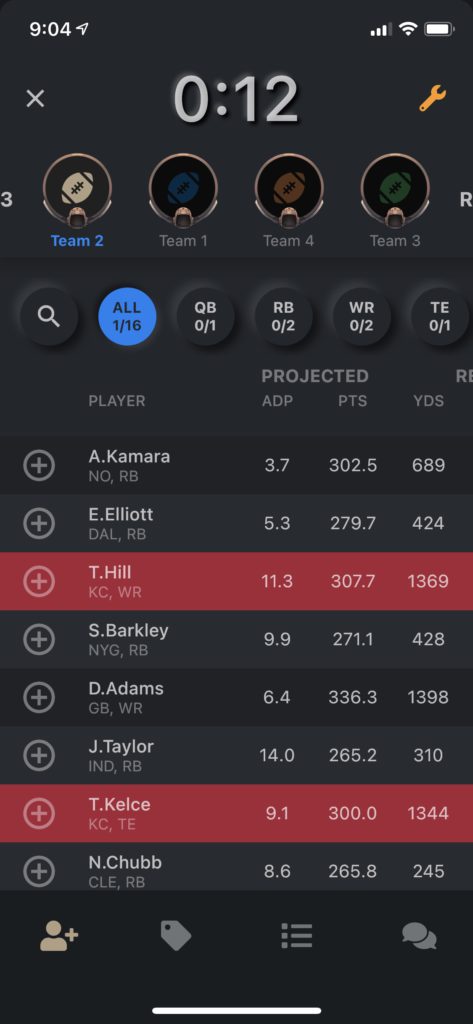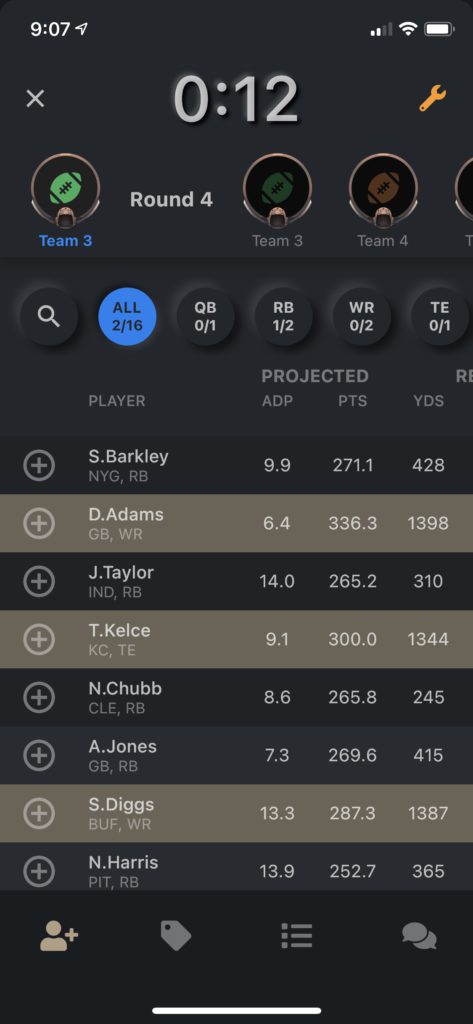 Waivers
The default waiver system for Gambit Leagues is Rolling Waivers.
At the beginning of the season waiver order is assigned in reverse of the draft order (First pick in the draft is last in the waiver order).
When you put in a claim for a player that is on waivers you will be moved to the end of the waiver order.
Picking up players that aren't on waivers will not move you to the end of the waiver order.
In commissioner leagues you can choose to use FAAB Auctions instead of rolling waivers for your league.
Free Agent Blind Bidding (also known as FAAB – Free Agent Auction Bidding)
If you have done FAAB on other sites then it works the same way here. If you have not done it before, it's actually quite simple and you'll pick it up quickly!
This is a blind bidding auction. Everyone starts out with a $200 budget. You put in a bid for a player that no one in your league will be able to see. On Wednesday morning the auction will process and whoever put in the highest bid for each player will have that player added to their roster. The $200 budget is for the entire season and so you don't want to blow it all in the first couple of weeks!
You are able to edit and remove bids up until the auction processes in the morning.
Tie Breaker: When two teams bid the same amount for a player, the player will go to the team that is lower in the standings.
Trading
There are two options for approving trades in your league settings.
Commish approve/veto trades. There is no league vote, commish determines if a trade should go through.
League vote – you set a number of vetos required by the league and if enough members vote to veto then the trade is rejected.
Playoffs
There are several playoff configurations that can be chosen in the league settings. One thing that is the same for all options is that we never play during the final week of the NFL season. This historically has been Week 17, but they recently added another week to the season and so it is now Week 18. The reason that you always want to exclude the final week of the NFL from fantasy is because NFL teams will rest their starters if the game doesn't effect their playoff standings. The final week of the fantasy football playoffs is the most important game of your season and you wouldn't want it to fall on the week that a bunch of starters aren't playing.
Ties are pretty uncommon due to fractional points, but if there is a tie during the playoffs then the higher seed will move on to the next round. Seed is determined by the regular season standings, and so the effect is that the team that performed better during the regular season will get the advantage in playoff ties.
FAQ
No. Like any other draft, once a coach is drafted he comes off the board.
The sleeper slot resets each week. The player must remain under 30% for you to keep using him week after week.
Yes!  You can't have more than 1 player from the same NFL team, even on your bench!