What is a Dynasty Fantasy Football League?
A Dynasty Fantasy Football league is any league where rosters are maintained from year to year. Dynasty leagues are increasing in popularity as the demand for a more strategic fantasy league has increased.
Dynasty leagues give you a strong sense of ownership which leads to deeper rivalries with your league mates. Trading is more interesting in a dynasty as you are often trading away the rights to a player for years to come and trades could include future draft picks.
Dynasty League Types
Over the years different flavors of dynasty leagues have popped up with various rules in order to perfect the game. A popular winner has emerged known as Salary Cap leagues (sometimes called Contract Leagues). We'll go into more detail about some of the pains of basic dynasty leagues in a later section.
Basic

Dynasty Leagues
These leagues are simply "keep as many players as you want, for as long as you want." This is the same as making a keeper league with unlimited keepers. It wasn't long before the fantasy football community refined and perfected it and came up with Salary Cap Dynasty leagues. When you see the "Dynasty League" option on sites like Yahoo/ESPN/CBS you can just think of it as "unlimited keepers".
Salary Cap Dynasty Leagues
These leagues add more strategy and improve upon the dynasty experience. In Salary Cap leagues you manage contract length and salary increases to stay under the salary cap. There are many strategies and moves you can make to build the best dynasty.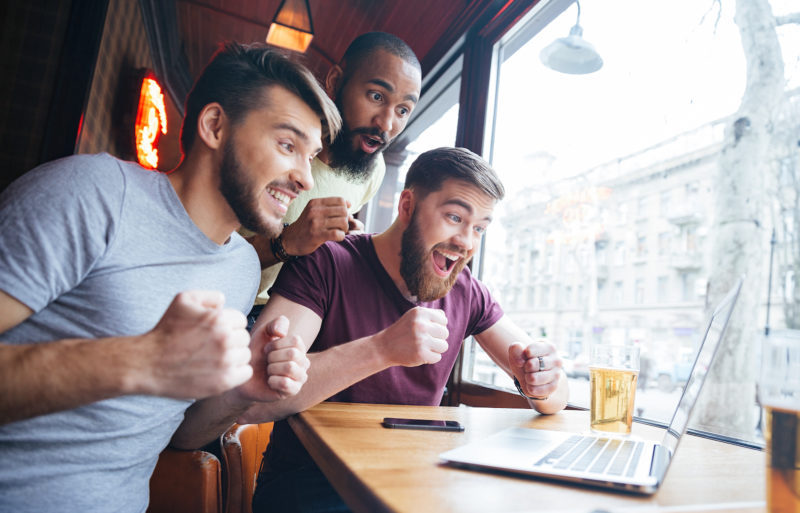 Standard Leagues vs Dynasty Leagues
In standard leagues you are the team's head coach, whereas in dynasty leagues you are the team's General Manager.  There are a lot of reasons as to why dynasty leagues are taking off in popularity.
Many Strategies:  Everyone is chasing trophies, but there's more than one way to build a dynasty.  Your team could be in a rebuilding phase, and so while you are still wanting to win games, you might put a premium on trading for future draft picks.  On the other hand, a team might feel like they have a Championship window that is closing and want to make some moves to put forth the best roster NOW at the expense of what is best long term.
No Offseason: Standard leagues are dormant from January-August.  There is no offseason in dynasty leagues.  There is always action to be had in terms of scouting rookies, making trades, and staying active with your league mates in the league chat.
Engaging Experience: In Standard leagues everyone follows the rankings and has the same simple strategy.  At the end of the season, you throw all of the decisions away and start over.  Dynasty is much more immersive.  You have a relationship to the player because you might have drafted him as a rookie before he eventually turned into the league MVP.
Dynasty Fantasy Football Strategy
Dynasty football strategy is quite a bit different than a standard redraft league.  In a standard league, you are only paying attention to how many points a player can score during the current season.  In a dynasty league you need to be thinking about how these decisions impact the next several years of your team.  This changes the decisions you make during drafts and trades.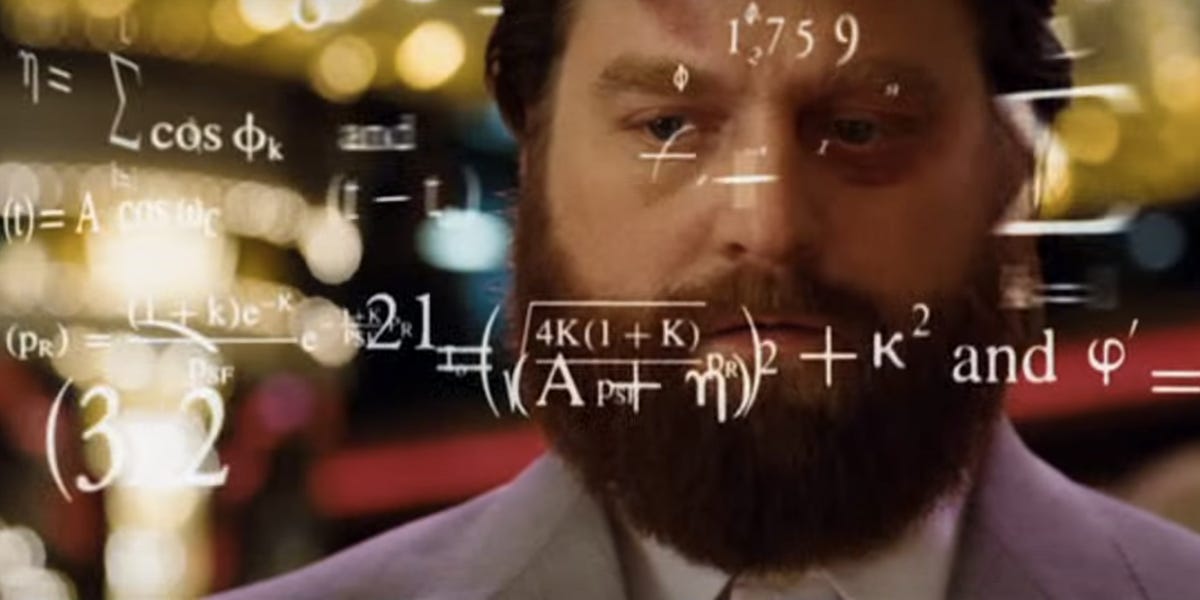 Draft Strategy
Like any other fantasy league, dynasty leagues kick off with a draft. The first draft in a dynasty startup league is by far the most important. It can set you up for years of winning or years of losing. So how do you get it right? The key is to keep in mind long term upside. An older veteran that only has a couple of seasons left isn't as valuable as the rookie that will produce for your dynasty for the next 10 years.
You can check out FantasyPros dynasty rankings to see how the fantasy experts value each player for dynasty leagues.
Trade Strategy
There is certainly more to consider in a dynasty league trade offer. When your standard league trade offer comes in you simply look at who will score more points for the rest of the season. This actually makes trades in standard leagues a lot more difficult, because there is only one strategy that all teams are following. In a dynasty trade you have to factor in:
Your current record & their current record - Are the team's involved in the trade going to make the playoffs this year? Are they trying to rebuild? This will effect the type of player they are willing to give up and willing to take.
A player's immediate impact vs a player's long term impact - There are a lot of different scenarios but one example is an injured player. In a standard league, if a player is on IR for the rest of the season, then that player is now worthless and will be dropped. In a dynasty that player still provides no value for this season, but has value for future seasons. So a team that is in contention for the championship this season might want to trade that player away for a player that can help him immediately. On the other hand, a team that is rebuilding would gladly take on that player in exchange for a player that is strong this season, but not as much long term value.
Dynasty League Problems
Just look at the fantasy football reddit or other online communities, and you will see no shortage of "Looking for replacement teams!" The reason for this, is that turnover in dynasty leagues is high, and commissioners are constantly needing to recruit new team owners to keep the league going. Don't get discouraged reading this, there is a solution in the next section. Help is on the way!
So why do people quit dynasty leagues? There are three main problems with Basic Dynasty leagues that cause them to fall apart.
1. Bad teams will be out of contention for years, causing them to lose interest.
If you've ever played in a basic dynasty league then you've seen the bad teams quit. Then you have to convince a new guy to take on a bad team. The problem is that it takes too many seasons to catch up. Everyone should be excited going into a new league year, but thats not the case for teams at the bottom of your dynasty league.
2. Lack of player turnover makes the game less fun.
When you ask fantasy owner's what they look forward to most, it's the draft. In basic dynasty leagues the draft is boring compared to a redraft standard league. Since all of the good players are already rostered, you are really just drafting rookies. Your draft party is going to take a serious hit.
Stale rosters is a big problem for dynasty leagues. There will be players that you will never have a shot at owning for their whole career. How do you keep a fantasy league fresh? Cheering for new players and mixing it up is key!
3. Although there is more strategy than a standard league, there isn't more to do. There's actually less.
With basic dynasty leagues, there isn't more to do than a standard league. This is often a disappointing realization for people once they get a couple years into a dynasty league. I say that there's actually less, because the draft in future seasons has less choices.
How do we increase strategy and give owner's more levers and choices in how to build their dynasty? Read on.
The Rise of Salary Cap Dynasty Leagues
Fortunately, along came an answer to all of the problems we faced in basic dynasty leagues.  Enter Salary Cap Dynasty Leagues.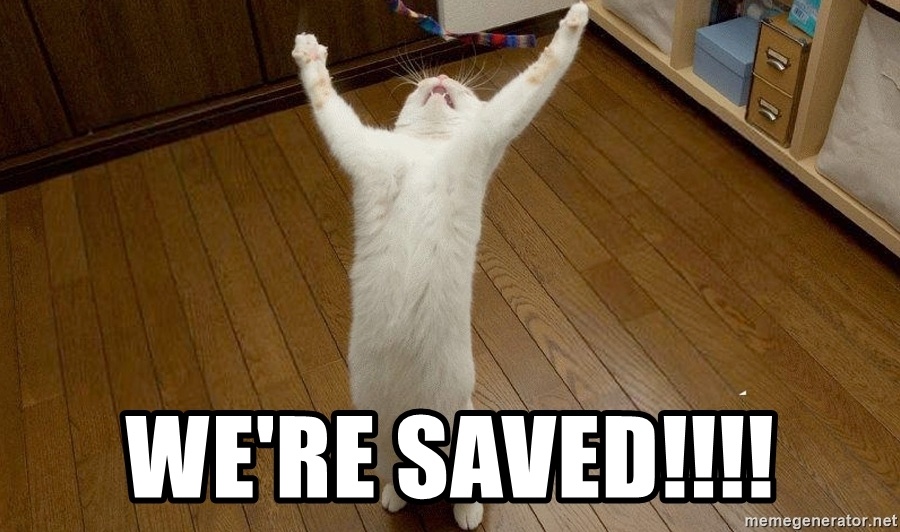 The basic idea of Salary Cap leagues is that you manage your roster by giving players contracts while staying under a salary cap. Contract lengths determine how long a player is on your roster before becoming a free agent. The full explanation of Salary Cap leagues is out of scope for this article, but you can check out our Salary Cap League article to learn more.
First, let's address the basic dynasty league problems:
Problem: 1 - Bad teams will be out of contention for years, causing them to lose interest.
In a Salary Cap league a team must continue to make good (or bad) decisions to stay on top (or bottom). Contracts expire, salaries increase, and cap space runs out. Additionally, bad teams gain favorable position in the rookie draft. Players taken in the rookie draft have a salary advantage due to a rookie wage scale and the addition of "Practice Squad" slots. So the turn around time for a team that has had some bad breaks isn't as devastating.
Problem: 2 - Lack of player turnover makes the game less fun.
In a Salary Cap league when a player's contract expires, that player is released and available to be drafted again. This provides the perfect balance of roster turnover. You can still keep players for many years through contract extensions, but there is a cost to doing so which makes for some interesting strategic decisions.
Problem: 3 - Although there is more strategy than a standard league, there isn't more to do. There's actually less.
In Salary Cap leagues there are plenty of additional decisions that you can make to outwit your opponents. Salary Cap leagues give owner's additional levers and features they can utilize to build their dynasty.
Contracts of 2,3, or 4 years
Extensions
Franchise Tags
Cap Space
Rookie Draft Picks
In a Salary Cap league, league mates are much more interested in trades. Your team might be in position to take on an expensive contract, whereas another team might need to save money. Advanced strategies like "sign and trade" or stock piling rookie draft picks, gives a depth of options that you don't get in a basic dynasty league.
Starting a Fantasy Football Dynasty League
Your burden in starting a dynasty fantasy football league is two-fold. 1.) You need to set up the league with rules that lead to the highest level of engagement. 2.) You need to continuously educate league mates on how the league works.
If you create a league on League Tycoon
The defaults for new leagues are optimized for providing the most engaging and immersive dynasty league. Even brand new players will pick it up right away. Your league will know exactly what they need to do, and what their options are, without you having to constantly remind them.
If you create a dynasty league on a standard site
You will have a lot of decisions to make before starting your league. You will also be forced to manually update any actions that aren't supported by the site.
What is your league's salary cap?
How much do player's salaries go up in your league each season?
How do your contracts work? When and how often can you sign player's to contracts?
Number of rookie draft rounds. Will you allow rookie pick trading?
What are your rules for trading players? How will you handle contracts in trades?
The situations where you can go over the salary cap. Restrictions for being over the salary cap.
How are player's picked up off the waiver wire, and what are the dynasty rules for these players?
Amount of Practice Squad (Taxi Squad) slots you want and the rules for them.
You can check out our How-To-Play section for a full list of items to consider.
This is the very reason why League Tycoon was created
Everyone should be able to start an optimal dynasty league in minutes. The functionality for your league should be managed by the app and not rely on you to manually perform actions to make the league work.
Dynasty Fantasy Football Apps
Selecting the best app for hosting your Salary Cap league is going to play a big role in the success of your league. Your league mates aren't going to be impressed if you force them onto an outdated site that is tedious to use. Make sure that the site has a modern mobile app for managing all the strategy and decisions that are available in salary cap league. You also don't want to have to manually keep up with data for your league outside of the app, because it causes league mates to be uncertain in what they can and can't do.
Here's why League Tycoon is the answer
League Tycoon is the only app that offers a Salary Cap League option that manages all aspects for you. Commissioners running Salary Cap leagues on other sites are forced to maintain spreadsheets and manually perform the operations of a Salary Cap league.
League Tycoon was built specifically for Salary Cap Leagues and is designed with new players in mind.
League Tycoon provides a state-of-the-art mobile app that allows your league mates to easily keep up with their teams. Your league is open 365 days a year with no down months for maintenance. Modern design with all of the advanced features required for a Salary Cap league.
Integrated league chat
Hall of Fame - One of the fun aspects of dynasty is keeping a history of your league. Top scores of all time, trophy leaders, etc.
Regular updates and improvements
Fast customer support
Finding a Dynasty Fantasy Football League
So, you just realized that you NEED to play in a dynasty fantasy football league, but you don't have enough team owners.  That's not a problem.  There are two great places where you can recruit owners for your new league r/findaleague & r/DynastyFF.